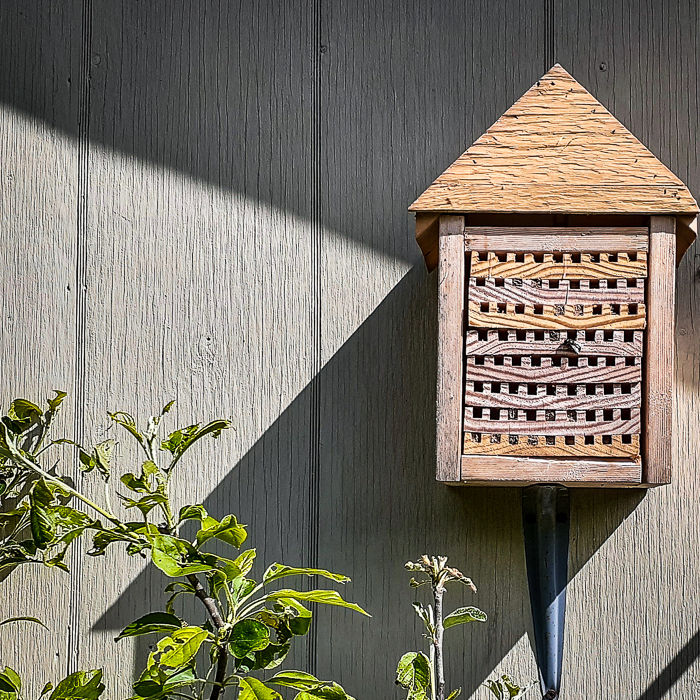 A visit to Bill and Wilma's garden
One of the hardest days for me to get outside is on a drizzly, foggy, rainy day. I had planned on cycling but when I got up at 6 am, the rain was already coming down hard. Now, what do I do? I did some sewing on a jacket I designed for my dad of 89 years. His favourite, worn out and disintegrating jacket is at least 40 years old! I love him so much and wanted to get him a new one but there was nothing like the one he loved. Hence, the new jacket being sewn by yours truly. Unfortunately, sewing was just as hard to proceed on as was the cycling I had to abandon. I picked up a book I'd begun reading on Ikigai, and I was reminded of Bill and Wilma Adair.
My mind began to wander until I remembered my families visit to Bill and Wilma's home. Bill Adair is the Past President of Ceevacs Roadrunners Club and absolutely loves to run. He runs several days a week but always on Wednesday evenings from the Sportsplex and on the Saturday runs he's organized for over 10 years.
In May, Bill had graciously agreed to giving me a virtual tour of his garden. I watched on my cell as he walked about his garden sharing stories of the Mason bees nesting in their little houses. Bill introduced me to his Snowball tree which was heavy with flowers and he disclosed that, "the miniature iris's lead into late May, when the tall Bearded Iris's put on their show." Well, they looked pretty nice already on his cell. I could hardly wait until end of May. This was a wonderful virtual garden tour!
In the beginning of June, Bill texted asking if my family wanted to see his garden. He had some flowers we must see. "We try to have some colour in the garden all year around, but there is no doubt that the spring is my favorite time of year" said Bill. I cannot describe the beauty of the flowers, but I've included some photos that Bill sent so you can enjoy them as much as we did. Bill reveals "We have well over 30 different colours of iris."
Seeing the garden in person is truly a treat. We entered from the neighbour's driveway and were met by Wilma as Bill showed Robert, my husband where to park. Liisa (our daughter) and I walked into another world. The immaculate lawn with the flower garden surrounding and the carefully tended flowers showed themselves in all of their brilliance. Liisa began driving her power chair about on the lawn leaving track evidence of her having been there. Bill piped up that his mom uses a wheelchair and the tracks were no problem dispelling any worry about ruining their lawn.
Bill and Wilma had invested a lot of love and energy into their garden. Tranquillity was our immediate feeling and I think Liisa felt the same. She was so happy to be in this spacious garden so full of colour and fragrance. Her asthma had been so bad on the trip over, we had decided not to get out of the car and instead look from the driveway. But Liisa perked up, breathing easier. What a surprise, when we entered this wonderland of flora and fauna. Bill and Wilma were pleased because now we became a part of their garden rather than viewing it from the lane. It was so peaceful with the birds chattering and watching us from the rooftops. Life became serene.
As we looked around, Bill gave us a sense of the timing of when the garden bloomed. The Mason bee season was now over having completed their job; "they are the main pollinators for fruit trees" that happens in May. "Next the fruit trees begin to bloom. We have 2 cherry, 2 plum, 2 apples, a pear, and a fig tree. We have 5 different varieties of Peony which are in various stages of bloom right now. Next should be the lilies but the deer decided that they like the lily flowers this year, so we won't have the tall ones for sure." Wilma stepped up and showed me where the deer had eaten the lilies. So sad, but at the same time, Bill and Wilma are proud to share their open garden with the birds and animals. "We also have blueberries and concord grapes which we feed to the birds and the racoons. Oh, they get most of the cherries too. Argh!!!! I'm all over the place when it comes to summer colour. This year it's going to be Blanket Flowers (Gaillardia)" Bill states enthusiastically.
Wilma is well known for her baking and preserves. "We grow a few varieties of raspberries which supplies us with about 45 liters of jam. We also have kiwi vines which will be the next to flower and we manage to can a few liters of kiwi jam every year. The only vegetable that we grow is rhubarb, and about 60 Garlic." Wilma and I counted and there were well over 100 garlic plants thriving in rows at the side of the garden.
As we were leaving, Bill directed us to the front of the property to view the rock garden. "Wilma said her favorite flower is the daffodil, so I planted about 1000 of them: in the attached photo you can see about 800." This photo was taken early this spring. Fantastic, Bill. We could see why Wilma loves them so much.
What fun it was hearing Bill and Wilma's stories and taking home some of their precious flowers, preserves made from the garden and Wilma's famous banana bread. "My first love is Wilma, and family. My second love is Running followed by my garden." Bill says. I wondered if Wilma's passion is Bill and family, flowers and fruits and then preserves and baking?
Someone talked about loving the Black Iris on Facebook. Bill remembered Kim said she loved the Black Iris photo on Instagram. Danna posted her Black Iris on Facebook on May 29 "Love my black irises and big bright orange poppies!" Donna P. responded with "Wow! I don't think I've ever seen black Iris'- they're gorgeous!" Danna responded, "As a side bar: Nothing grows in my yard that isn't self-sufficient…if it needs care it won't survive…so these beauties are really special." If anyone is interested, Bill says September is the best time to transplant irises. I say watch for Black Irises next year, late May. Breathtaking.
Earlier, I referred to the book I was reading, Ikigai The Japanese Secret to a Long and Happy Life by Hector Garcia and Francesc Miralles. In it the authors list the ten rules of Ikigai:
1. Stay active; don't retire.
2. Take it slow.
3. Don't fill your stomach.
4. Surround yourself with good friends.
5. Get in shape for your next birthday.
6. Smile.
7. Reconnect with nature.
8. Give thanks.
9. Live in the moment.
10. Follow your ikigai (pronounced E-key-guy) – "the passion inside you…which gives meaning to your days and drives you to share the best of yourself until the very end."
I believe that Bill and Wilma are living Ikigai and its 10 rules each day. Thank you, Bill and Wilma for thinking of us and sharing your lovely garden with us. Liisa sang all the way home expressing her happiness with the visit to Bill and Wilma's sanctuary.
I hope you enjoy the nature in the Cowichan Valley, stay safe and smile. Ellen
Spread the word about the Ceevacs Connect blog and if you have questions or want to contribute, let me know. I'm here to help support you. Coming soon is a story on swimming.
The email address is connect(at)ceevacs.com
Smile. Run. Be safe.
Ellen