Hello Ceevacs Members, Friends and Supporters

The Covid-19 is unprecedented in the Ceevacs Club many years of promoting running, triathlon and physical activities. While we want to continue to support the members of the club in being active and healthy, we must also consider the impact in our community.
With this in mind, at the March 18th executive meeting, we made the difficult decision to suspend all club groups and gatherings.
Effective immediately:
• The weekly club runs (both Wednesday and Saturday) and coached sessions are cancelled. Tuesday group training plans will continue to be posted to the end of April 2020
• The Run and walk clinic is postponed until the fall. Details will follow closer to the date. We discussed that there will possibly be 4-5 sessions preceding the Cowichan Autumn Classic
• The Marsh-Mellow Fun will shift to a virtual event with more information coming next week after the details are worked out.
• The Nutrional seminar scheduled for this Saturday and triathlon meets schedules starting in April have been cancelled and will be revisited in the future
In keeping with provincial and local directives, we will reassess the decision May 30th or when advised that it is safe to continue.
We will be assessing the viability of the Cowichan Challenge at our next executive meeting in late April.
While it is disappointing to see our events cancelled around us and now another part of the social aspect of our club is missing, the Executive made the tough decision to err on the side of caution because we value the individuals who make Ceevacs great. COVID-19 will pass and we will meet for coffee once again.
Until then keep running, and biking, stay safe and stay healthy.
Cara Light (President)

---
Ceevacs Roadrunners
The Ceevacs Roadrunners are a running and triathlon club located in beautiful Cowichan Valley on Vancouver Island, British Columbia. We encourage, support, promote and organize running, walking, triathlon and other fitness-related events.
Lock-Down Relay Saturday, May 30, 2020 Wow! I just finished the Lock-Down Relay and am so glad I ran it. When I saw Sheron's email about the relay, I wanted to be sure I could run close to home. At the same time, I got a text from my running friend, Bill who asked if...
read more
We are the Cowichan Valley's very own running club. The Ceevacs Roadrunners have been active as a running club and more recently as a not for profit society since November of 1980.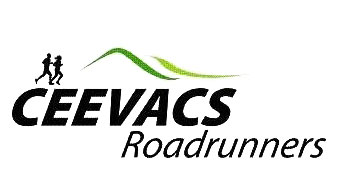 Thank You To Our Partners